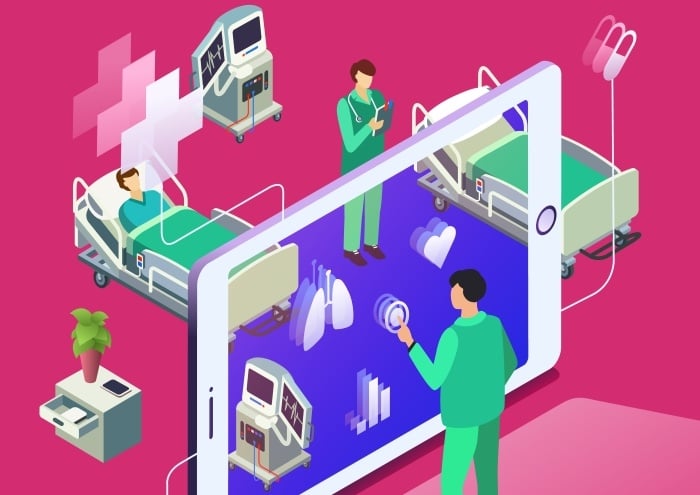 The pandemic has accelerated a shift in Veristat oncology trial design. This has seen the use of remote site access and monitoring platforms that are now an essential element for a successful clinical trial process. The platforms you use are also crucial in connecting CROs, sponsors, and the research site.
The purpose of building monitoring systems for your oncology clinical trial design is to create cross-organizational efficiencies through technology. These systems make it easy for the sponsors and researchers to communicate with ease. By using remote monitoring and deployment best practices you're likely to enjoy many benefits, which include;
Efficient communication between sponsor and site
The use of monitoring systems ensures smooth communication via features such as in-app messaging, dashboards, notifications, and email push notifications. These features help reduce communication delay by consolidating conversations, which helps the work get done faster and easier.
Improved remote site access
When the research site systems are accessible digitally, a trial monitor can easily access the research site's documentation from anywhere and at any time. Also, CRO monitors and Sponsors have user-based access to these studies. Such systems allow the researchers to complete their work remotely without having to physically go to the research site. In turn, this saves time and reduces your overall research costs.
Comprehensive tracking of the study and site progress
When you transfer the site progress from paper to digital format, it is easy to track the study progress in real-time without the help of the site staff. In most cases, trial monitors set up notifications and system alerts for document completion and other site activity. This reduces the time spent on communication or constantly checking for updates. A dashboard also creates a singular view of site efficiency, document completion, study timelines, and outstanding actions to manage trial activities.
Eases compliant processes and oversight
Technology that complies with HIPAA and 21 CFR Part 11 standards creates a secure environment for completing clinical trial data and documents. Also, you can easily view source documents offsite. Also, conducting the audit of a clinical trial helps create a clear path to track investigators' actions and compliance.
Automatic document routing between and within systems
To avoid the chances of duplicating work for research sites, CROs, and sponsors, monitoring platforms are designed to identify and address these concerns. That is corrected by connecting with eTMF and eISF to hold updated versions of documents from a single place while allowing for edits, redact, and data capturing. These systems allow for automatic linking of quality-controlled documents to the eTMF, along with deploying a one-click eTMF binder structure. Plus, you can track and assign electronic signatures.
Creating standardized repeatable processes and workflows
The traditional paper-based research methods used in monitoring create possibilities of performing repeatable processes often. But with technology, you can create repeatable workflow processes that, once executed, can be duplicated with just a few clicks across multiple sites and studies. You can create a standard folder and add structures that can easily be replicated. Also, training documents can be stored in a central point and can be retrieved when needed.
Technology has eased the monitoring processes and has dramatically reduced the time it takes to complete clinical trial procedures. This has helped researchers save time and overall trial costs.